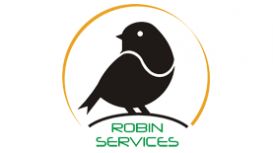 Robin Services began in 2008 when I realised, after 10 years as a builder, that I had too much work for one person. When I started the company, I wanted to offer my customers a wide range of property maintenance, building services in West London, Middlesex and Berkshire, and I also wanted to give my employees a workplace with a family atmosphere. We have now grown to serve not only residential customers, but estate agents, landlords, and commercial customers as well.
Robin Services has a dedicated team of professional builders with many years of experience. We can provide highly skilled building work such as extensive plumbing work, electrical work, and house extensions. We are also happy to provide handyman services, cleaning, or gardening services and building services in West London, London, Middlesex and the Berkshire areas of the UK. We take great pride in our work and guarantee your satisfaction no matter how small the job.
---
Reviews and Ratings
Paul S., Harrow, North West London
This is the worst building company on the planet! Do not go anywhere near it and trust them - they stole from my property; abused my property and undertook poor workmanship. The owner is in denial and I have a full audit trail of picture and whatsApp exchanges with the manager who oversaw the poor work that backs up everything I have said above.