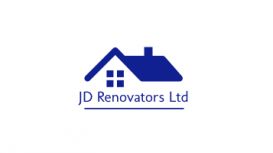 You know that you need to hire kitchen fitters in London quickly to make the most of your investment but you're just not sure who to use to do it. The range of choice is vast, and for non-professionals can be overwhelming. Here at JD Renovators Ltd, we can help!
Over the past 10 years we've helped many home owners with their installations in London and we are pretty sure we can help you too.
Reviews and Ratings
I'm extremely happy with our brand new kitchen and the cost of the service. The team arranged for the movement of some gas pipes and the gas meter through a third party and didn't charge that much for the extra work. I would highly recommend using JD Renovators.
The guys did an amazing job with our Magnet kitchen! They offered us a competitive quote with no nasty extras and didn't charge us anything extra for the additional work they had to do. The kitchen was fitted within a day to a very high standard. JD Renovators were easy to work with, and I'd definitely use them again for any related work.
Jamie, sorry it has taken so long for me to say thank you for fitting our new kitchen. The new kitchen looks great and my husband is now ready to start decorating our new kitchen. We can't wait to start cooking for our family. Again, thank you for the great work.